And let me tell you, it's FUGLY!! LMAO!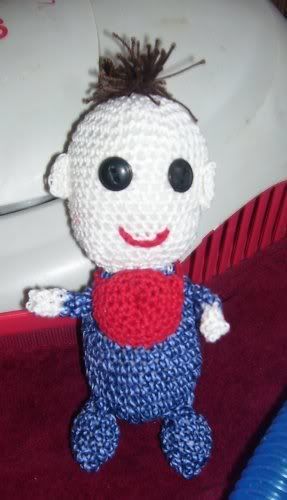 LMAO!
It's this pattern:
Bitty Baby

I cannot figure out why my baby's look so funky and hers are sooo cute.
I followed the pattern both times EXACTLY!
hmmmmm....
here's the first one I made: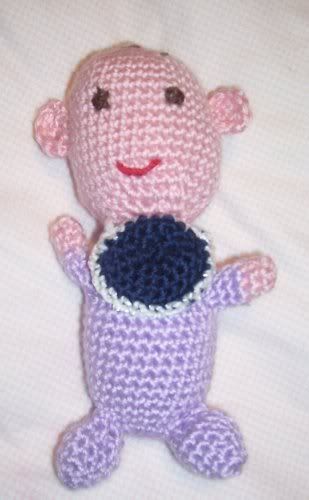 Her baby is soooooooooooooo farking cute, why oh why is mine not so much cute??
gah!!
ETA: They are so ugly, they're cute!! LMAO!!!
I've been working on another fugly doll, this time for Alex.
Current Mood:

blah